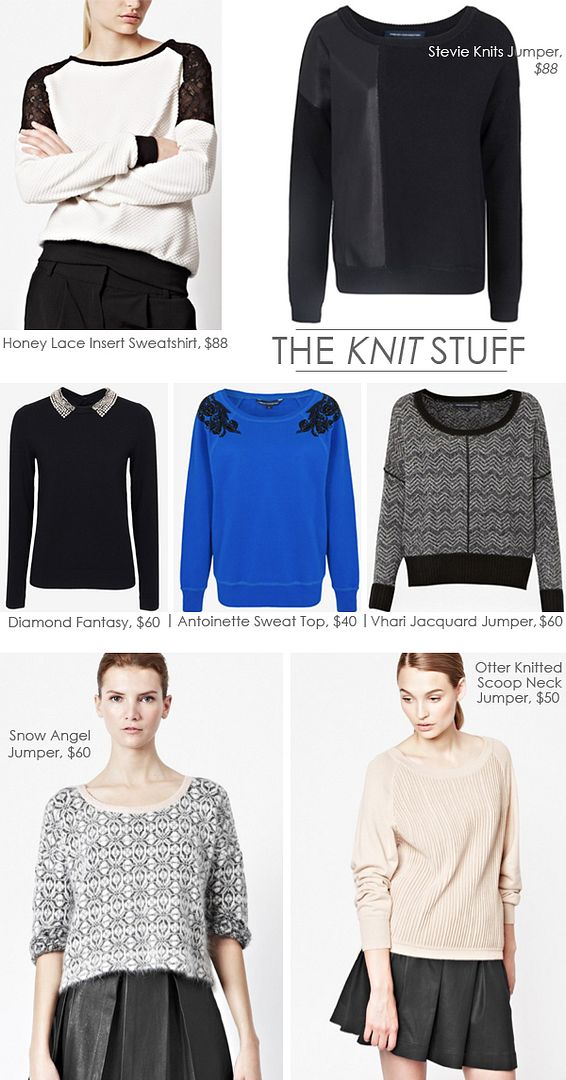 1
|
2
|
3
|
4
|
5
|
6
|
7
N
ow that the holidays have wrapped up (where did the time go?!) and boxing week is officially upon us, I figure a little retail therapy is just the ticket for getting through a nasty case of PCD (or Post Christmas Depression). And since it's cold outside, a fully-fortified sweater arsenal is
always
a good idea. That's why I've become something of a hoarder when it comes to knitwear this year, finding any excuse to bring a new sweater home with me...
Pied Piper style
.
So if you find your jumper-stash running low, I say invest in a couple loose-fitting numbers rendered in black or neutrals first (like these ones from
French Connection
), adding colour, print and embellishment as you go. After all, Rome wasn't built in a day, and neither should your wardrobe.
This post was sponsored by French Connection. All opinions shared are my own.