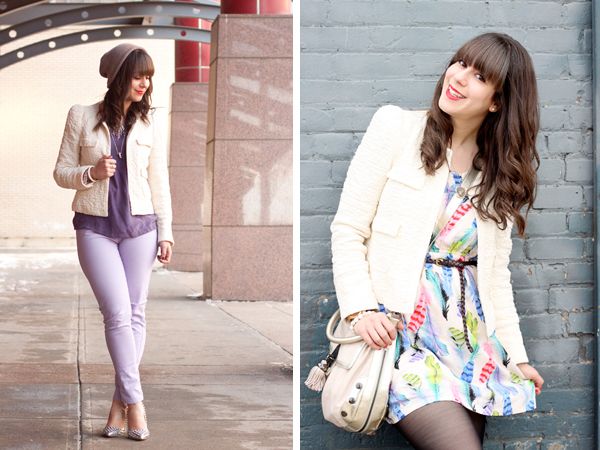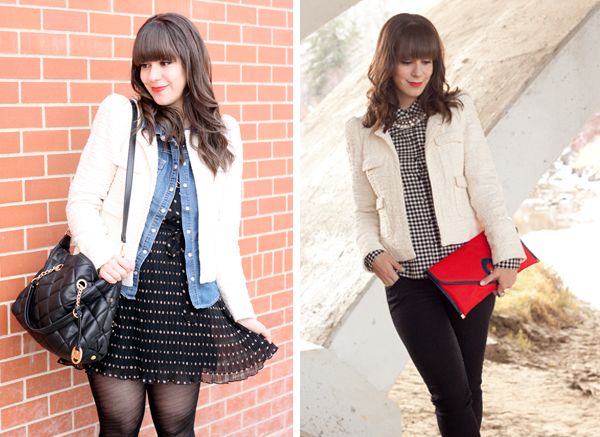 T
his blazer has been in pretty steady rotation ever since it came to live at
Casa de Crazy-Clothes Lady
(that's me!), so I thought it might be fun to show you a few of the ways I've styled it in the past. From preppy layers and polka dots, to girlie dresses and prints-galore, there's no shortage of remixing possibilities and I intend to try them all...
Challenge accepted
.
My favourite way to wear this blazer so far has been over lightweight dresses, particularly the white
feather dress
pictured above. The light colours and contrasting textures work really well together, giving the illusion of a fresh, spring-ready look that still keeps you relatively warm (say what!). In fact, I liked this look from last May so much that I recreated it with a similar blazer
here
.... Hey, a girl's got to milk these things, OK?
Happy Thursday, friends! xx
Check out each post (clockwise from top left) for outfit details: 1, 2, 3, 4