Blazer- ASOS | shirt c/o Nicole Campre | jeans- H&M | bag- Milly | booties borrowed from The Pretty Secrets | beanie- Joe Fresh | necklaces + bangles- J.Crew | ring- Saint Laurent | watch- Michael Kors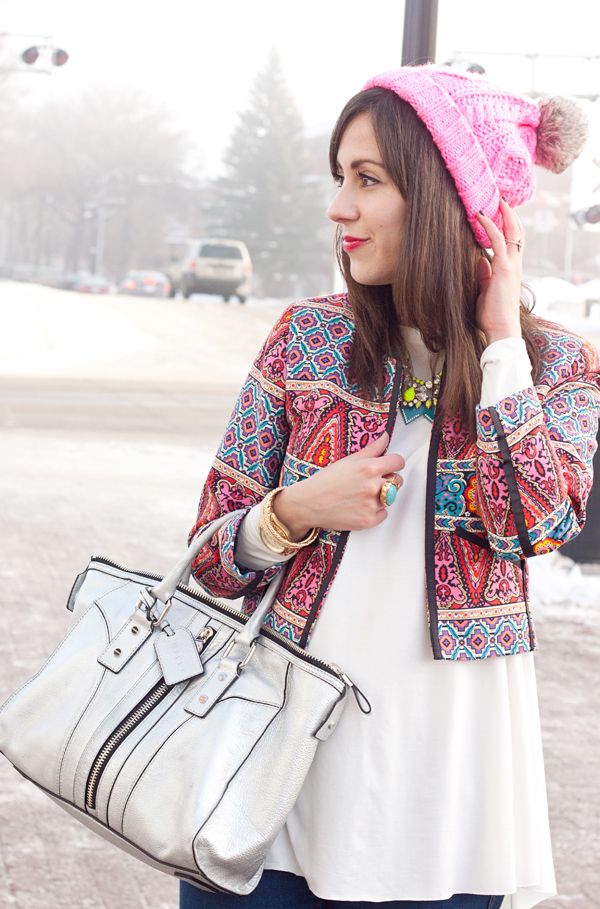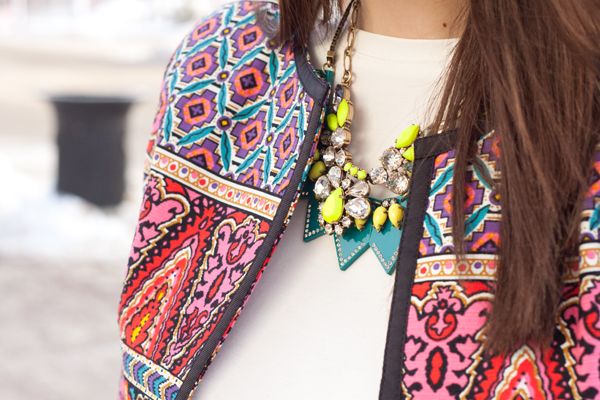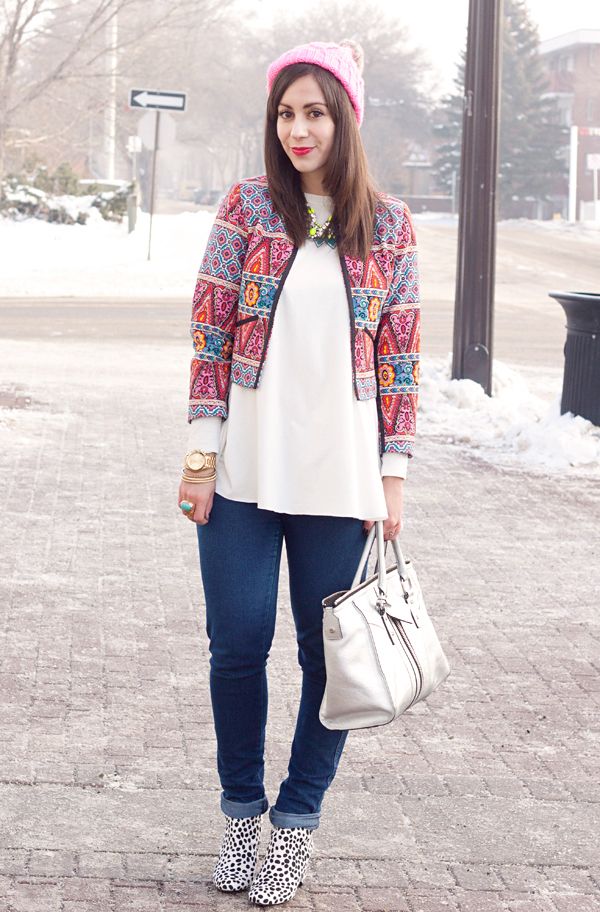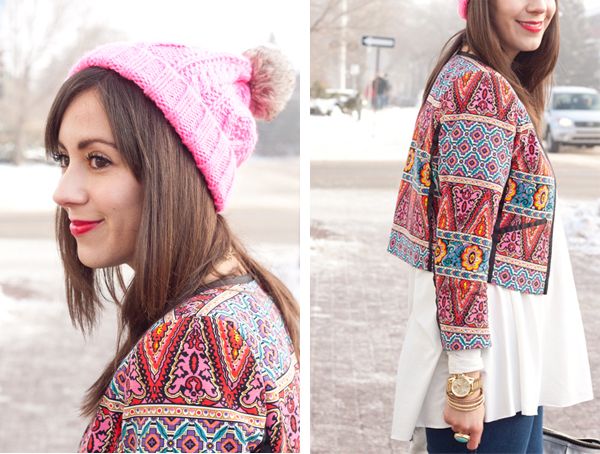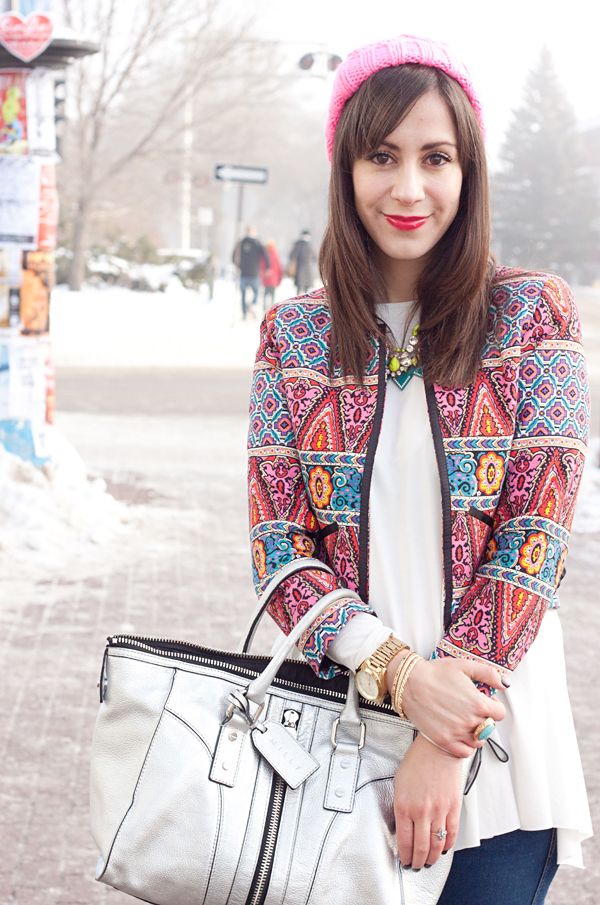 W
inter is in full swing (happy December, by the way!), so to counteract its morale-bursting effects, I decided to wear all the pink I could stomach in one sitting... And believe me,
my pink tolerance is low
. But you know what? Turns out it's basically impossible to have a bad day or be sad (with a double 'd') when you're wearing this obnoxiously bright shade. Seriously now, winter neons —
do it
.
Photos by Sandy Joe Karpetz