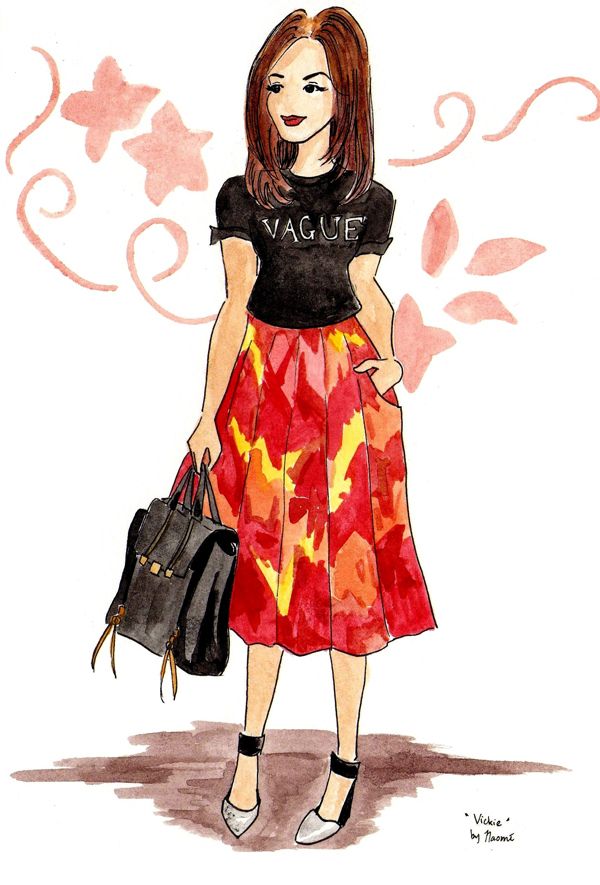 F
riday is finally here (
yessss
), and although it's been a short one for me, I'm majorly pooped. Going back to work after the holidays (and a couple late-night flights) can really take its toll on a girl, especially when most of the week is spent trying to frantically catch-up on lost time...
Geeesh
. So if you're anything like me, you'll need to spend a couple hours laying in bed with a cup of coffee, just getting lost online. Sounds pretty good right?
Here's a roundup of some interesting reads I've come across this week to get you started... Happy surfing!

1. This
engagement story
had me all teary-eyed — such a thoughtful proposal, plus I totally identify with the ugly side of wedding planning that
Kelly
mentions.
8.
A DIY
I wish
I had thought of first.

Special thanks goes out to Naomi Sutanto for creating this lovely drawing of me based on this post — thanks girl! You can check out the rest of her work here.
Happy Friday!