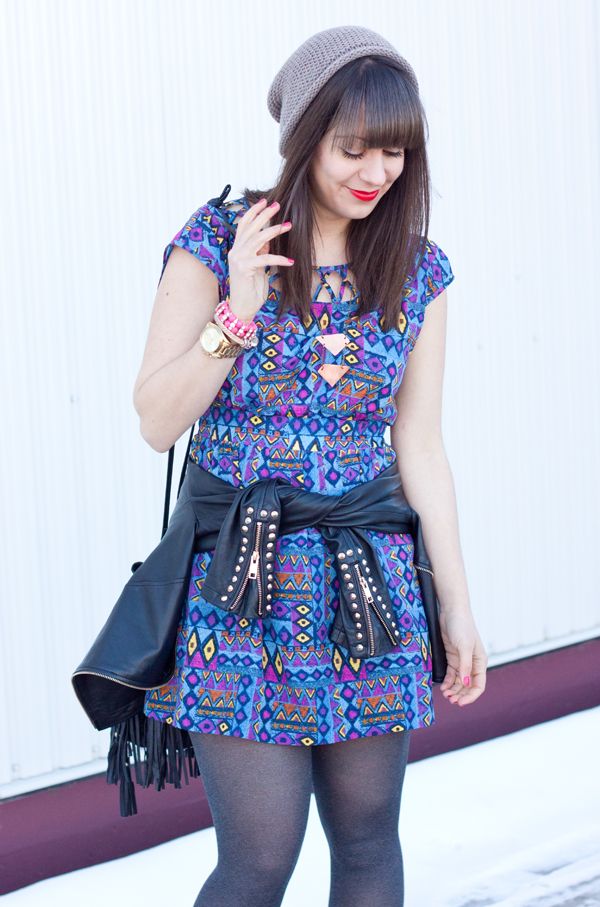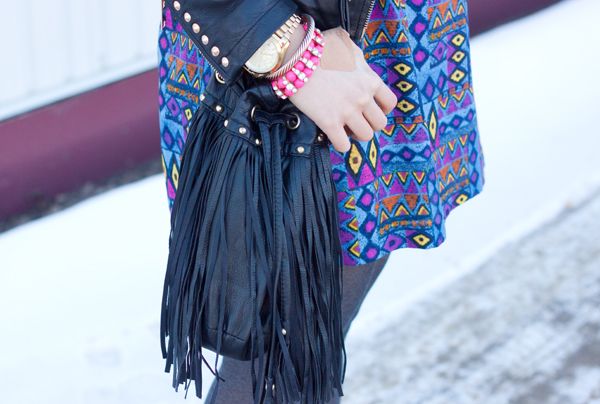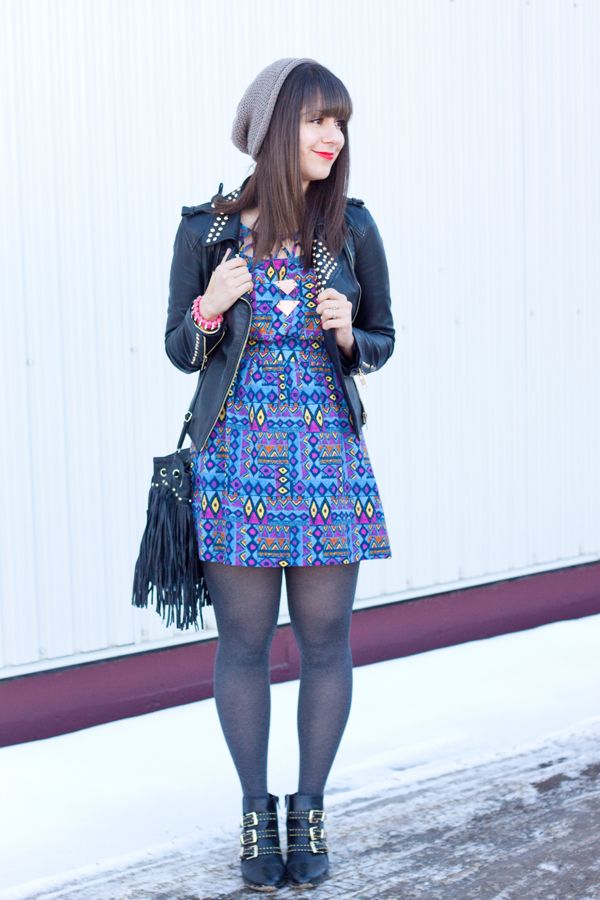 I
love all things '90s, from flannel and Doc Martens to poof pens and Pop-up Video. Growing up during this time, I experimented with everything from overalls and dark lip liner, to argyle mini skirts and baby doll tees that had
Cher Horowitz
written all over them. Fast forward a few years, and I still find traces of the decade creeping into my life via fashion, music and film.
Take this dress for instance; the vibrant tribal print conjures up images of
Saved By The Bell
(which I'm currently rewatching on Netflix!) or
Fresh Prince of Bel Air
characters, while the booties, leather jacket and slouchy beanie pay homage to the grungier side of the spectrum (of which I'm sure Angela Chase would approve). Whether you like it or not, elements from this — oh let's go ahead and call it
magical
— decade are probably creeping into your wardrobes as well, so you may as well embrace the resurgence and work it. Anything from lace up booties and oversized plaid shirts is fair game, with jeweled hair clips (omg, remember those?!) and dark, neutral lips all vying for your attention. I guess what they say is true: You can take the girl out of the '90s, but you can't take the '90s out of the girl. xx
Be sure to check out more '90s-inspired looks from this week's Style Panel!
Outfit details: dress- Forever 21; leather jacket- Zara; fringe bag- H&M; booties- Shoe Mint; beanie- Zara; tights- Joe Fresh