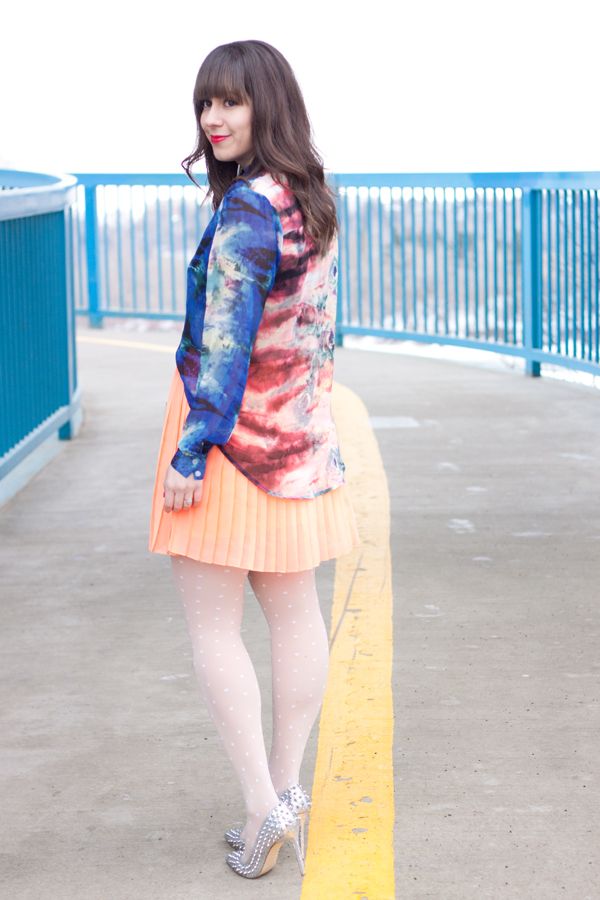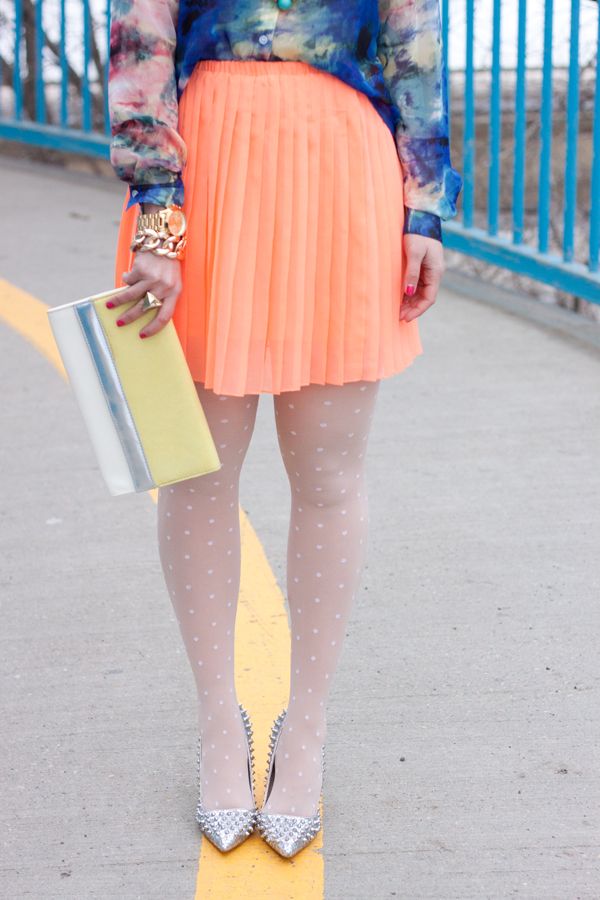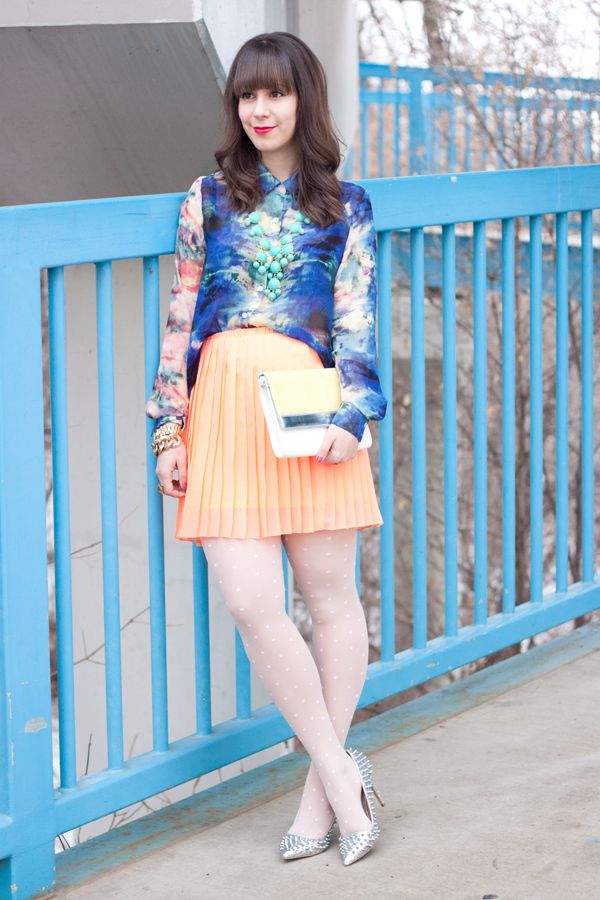 O
ne of the things I love most about this blouse is that it has a certain Monet,
"Water Lilies
" quality to it... The art history minor in me is beaming at this mass-retail nod to Impressionism's finest, yet all I can think of is that scene in
Clueless
where Cher tells Tai that Amber (or "Ambular," if you prefer) is "full of Monet" (aka good looking from afar, scary up close). Hopefully the term doesn't actually apply to this blouse, because I don't care for the term "fashion victim" nor "ensembly challenged"... Zing! Ok, ok, I'll stop with the
Clueless
references, I promise...
As if
. xx
Outfit details: blouse- Forever 21; pleated coral skirt- Urban Outfitters; spiked pumps- Shoe Mint; clutch- H&M; polka dot tights- Forever 21; necklace- Ily Couture; ring- House of Harlow; bracelet- Forever 21; watch- Michael Kors