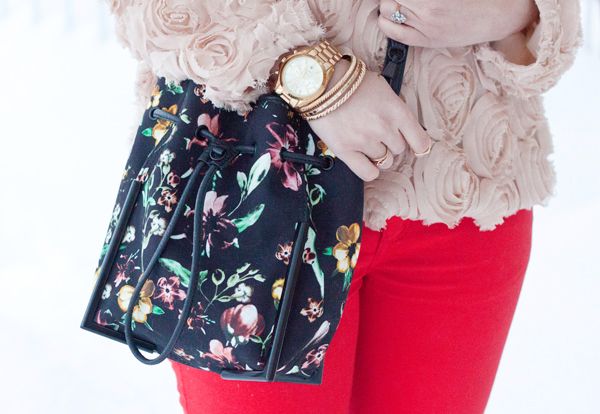 Drawstring bag- 3.1 Phillip Lim | sweater- Pink Martini | jeans c/o Forever 21 | bangles- J.Crew | rings- Erica Weiner + Urban Outfitters | watch- Michael Kors
N
aughty as it may seem, I like to subscribe to the
treat yo' self
philosophy this time of year. Think about it: You're running around trying to get gifts, everywhere you go is mayhem (ick) and you're basically perma-stressed between social and work obligations. So to keep morale high as the mercury (and my patience) drops, a little retail therapy can go a long, long way.
I'll let you in on a little shopping secret of mine, but only if you promise not to go all credit-card happy and make me regret telling you about this, ok? Here it is: I'm obsessed with
Vaunte
. It's my favourite online haunt, and for those unfamiliar with the site, it's basically what you would get if Vogue and Ebay were to have a baby —
for reals
. You can shop the closets of all these different designer/stylist/socialite-types for some seriously deep discounts, avoiding all that pesky buyer's remorse I get from my Shopbop addiction. Long story short, I lusted after this floral bag all last year but couldn't justify the cost for a cotton bag. So when it popped up on Vaunte for half the price, I snagged that puppy without a second thought —
Merry Christmas to me
.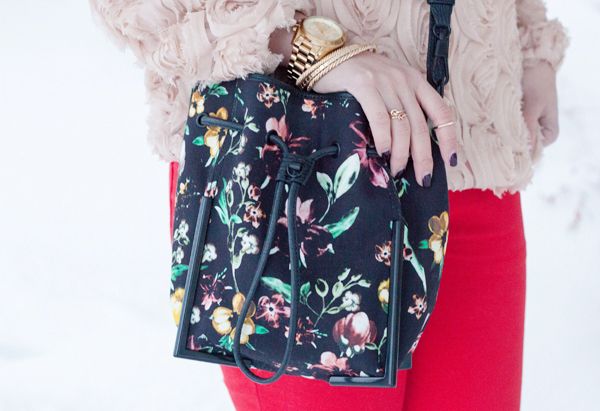 Suddenly all the annoying parts of the holiday season seem bearable again — Seeeeee?
Treat yo' self.
xx