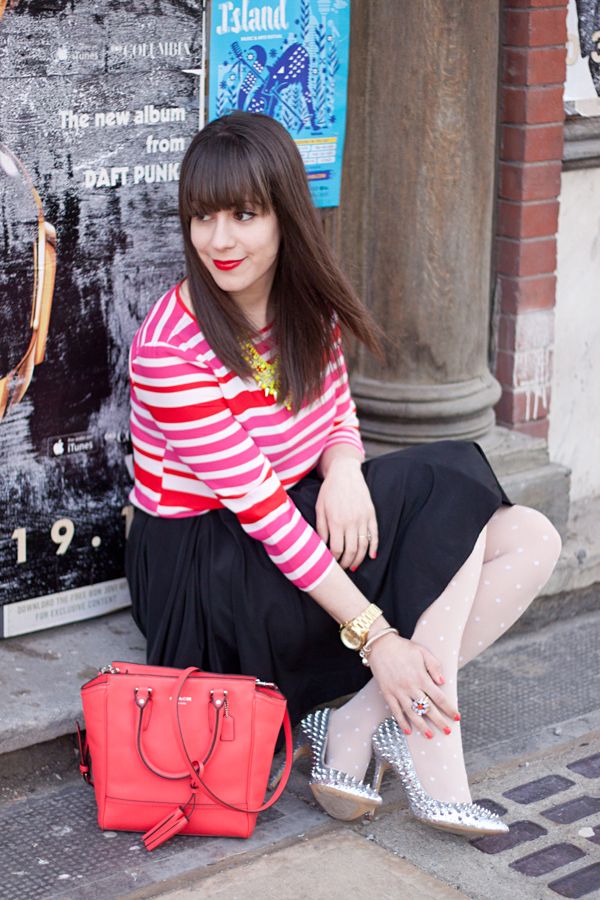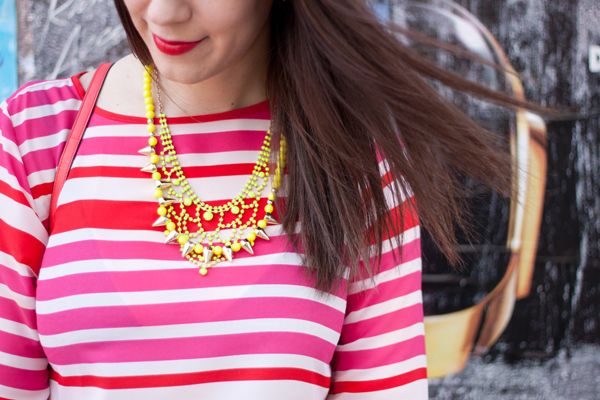 I
f you were driving down the streets of Calgary yesterday and saw a girl flashing you in a black skirt, that was probably me. But hey, YOU try controlling your hair and skirt on a mega-windy day...
Not easy
. Luckily we were able to keep it together long enough to snap a few pics and minimize the number of creepy dudes making even creepier comments. And for the record guys, yelling "pull up your skirt" at a girl on the side of the road is
probably
not the best way to make an impression... Sorry to break it to you.
Happy Thursday, friends! Hope everyone has a nice, catcall-free day... xx
Outfit details: striped blouse- Forever 21; skirt- American Apparel; crossbody- Coach; spike pumps- ShoeMint; necklaces- Forever 21; ring- J.Crew; watch- Michael Kors